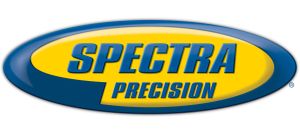 Spectra Precision LR Display Systems let you spend less time walking the job site … and more time in the cab being productive. The laser display receiver guides the operator to the desired elevation or depth without a grade checker. Your accuracy will improve and your profits will increase. The operator optimizes machine time, effectiveness, efficiency and increases safety.
You can use these rugged, highly flexible display systems on a wide range of machines. The receivers are self-contained, portable and easily moved from machine to machine for greater operator and machine efficiency.
A wireless remote display and quick mounting accessories add to the versatility of the receivers.
Free Shipping on All Spectra Preciesion LR Series Machine Display Receivers
Online 30 Day Price Match Guarantee
Product Application Guide