When you don't need our gutter hood installation brackets.
Note: 5" & 6" Gutter Hood Installation Brackets still available when a sagging gutter needs to be resecured before hood installation.
Trim-A-Gutter clips allow for quick and easy installation of the gutter hood system. They are about half the cost of Van Mark's gutter hood installation brackets and work great on gutters that do not require the added stability that the Gutter Hood Installation Brackets provides.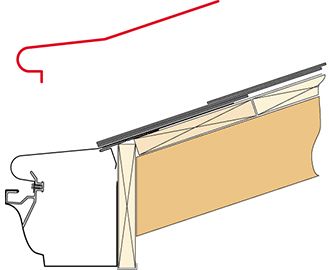 Low Slope Mount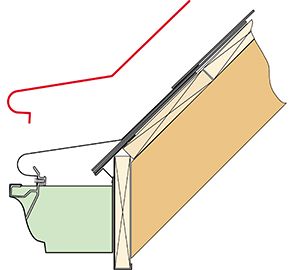 Steep Slope Mount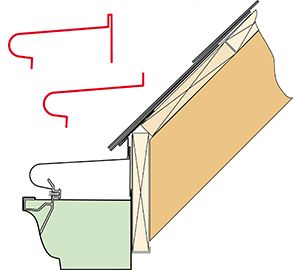 Fascia Mount
Van Mark Model No. 3045
About half the cost of Van Mark's gutter hood installation brackets
Gutter hood mounting screws easily self-index into tapered slot
Design provides dual support, hooks under lip and rests inside face of the gutter
Extruded aluminum, not plastic or stamped, for added strength and durability
Universal clip for 5" and 6" "K" style gutters
Competes with high end hood systems at a premium price, but without the costs