The Easy Squeegee blades provide options to apply almost any coating from 4 to 60+ Mils. The four unique styles (Flat Flexible, Flat Stiff, Scalloped Notched and V-Notched) provide the installer choices and options in the field as to haw best to accomplish a project. All blade packaging are color coded for easy identification.
Regardless of the task you need to complete, the Easy Squeegee can help you complete it with improved accuracy and efficiency. It will also help drive costs by being truly cleanable and reusable.
Seymour Midwest Model No. EZ26Size
Gray / Non-Marking Rubber
Chemical & Abrasion Resistant

See the Video: Easy Squeegee Blade Selection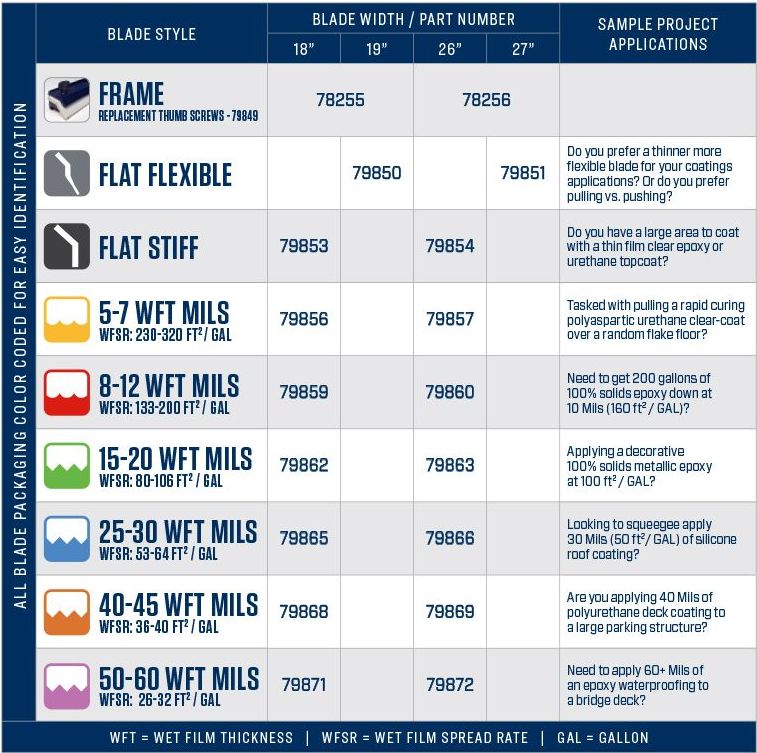 Wet Film Spread Rates (WFSR FT2 / GAL) are not absolute, but are to provide to assist in blade selection. Many factors can contribute to the actual WFSR including pressure exerted on the blade, porosity of the substrate being coated, material used and if and how the back-roll is completed.